Hey everyone! I'm just doing a quick OOTD and a little Sorority Sisters update today!! I'll also be talking a little about the Show Your Hearts campaign!
Today I have a few meetings at work, so I have to dress more formal than usual. Even though I have to be formal, I still wanted it to be fun... so check out the shoes (they're kind of unbelievable)! I've included multiple views of the shoes because they really are unique in their design!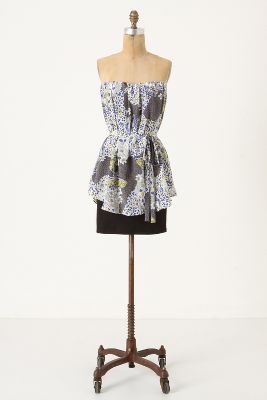 Dress: Anthropologie - $268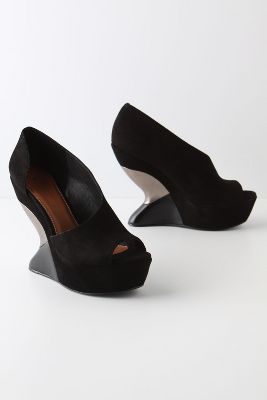 Shoes: Anthropologie - $298
I love the modern heel on these shoes! It takes a simple, formal dress to a chic, cutting-edge look :) Plus, they also come in brown, so if black isn't your thing, don't worry! Let me know if you like this unique style in the comments below!
Makeup for this look was super simple! I just used some lipstick from MAC in Malt, which was mentioned in my 11 Most Reached for Items post (
Click here to read my 11 Most Reached for Items post!
). As a base color, I used my Bobbi Brown eyeshadow in Bone (also in that post) and added some neutral glitter using colors from my Too Faced Natural Eye Palette! Then I applied some blush from MAC's Surf, Baby collection (
Click here to see MAC's Surf, Baby! Blush
). For a bit of pop, I used MAC's Powerpoint Eye Pencil in Blue Noon (
Click here to see MAC's Blue Noon eyeliner
). I didn't wear any foundation because frankly, I was too lazy. And I just barely applied concealer under my eyes. Why not try and recreate this look as leave the link to your look in the comments below? (You don't have to use the exact same products either, just use the same colors!)
Now for the Sorority Sisters part of this post! Wanna start reading some cool tips on fashion essentials for college? Well, I knew you would and that's exactly what my first post for Sorority Sisters is about! Here's the link so you can read all about fashion essentials :)
Click here to read my Sorority Sisters post!
I also really quickly wanted to bring your attention to a devastating accident that occured. The Berry family, from Texas, suffered a huge tragedy and I'm asking for your help to bring awareness to this issue! Both parents were killed and both sons are now paralyzed from the waist down. I ask you switch out your profile pictures to help support this cause, as many celebrities have done- Lady Gaga, Ellen DeGeneres, etc! Please, please, please donate if you can :) It's so simple to donate- just text BERRY to 85944, and you will be asked to confirm your $10 donation. I've already donated and I hope you will too!
Click here to visit the Show Your Hearts website!
I hope everyone has a wonderful rest of the week! And hey- it's almost Friday! (If you're in a different country where it already is Friday, well... happy Friday!)
~Serena
MakeupBySerena@aol.com